Saturday was an exciting day to visit Sugar Mountain Resort.  My husband and I spent the weekend with our friends, Lorraine and Jack, in the Sugar Mountain area.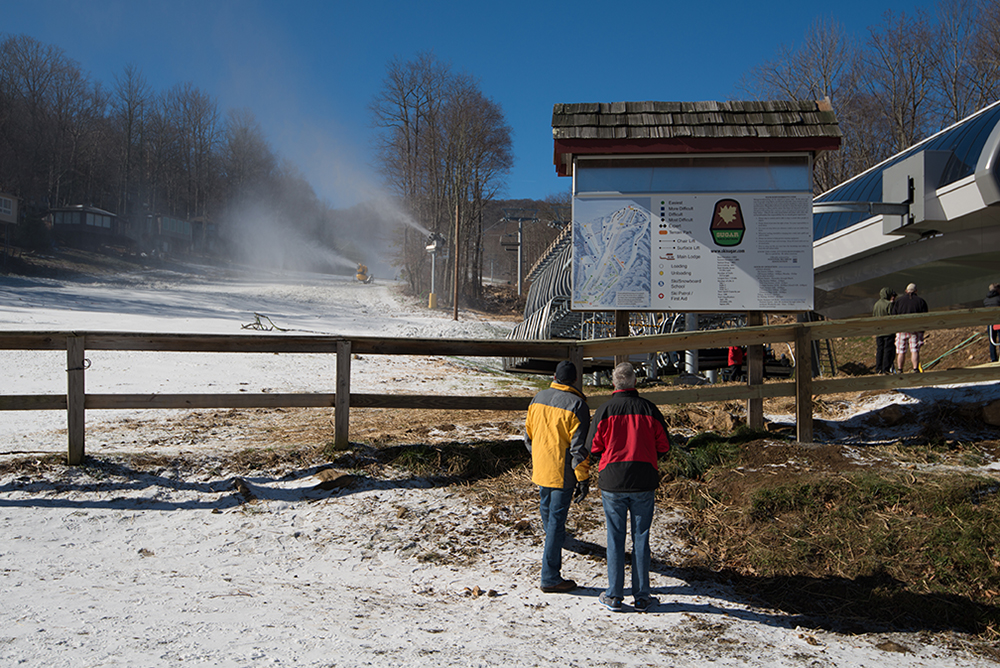 Saturday morning, Sugar Mountain Resort had the Summit Express' Grand Opening and Ribbon Cutting Ceremony.  The Summit Express is a new, six passenger chair lift at Sugar Mountain.   The ceremony began at 10:00 a.m.
A crowd gathered before 10:00 to attend the ribbon cutting ceremony.  The events started inside the lodge.  The actual ribbon cutting took place ourside by the new lift.
North Carolina's Governor, Pat McCrory, cut the ribbon.  After cutting the ribbon, he