Saturday was an exciting day to visit Sugar Mountain Resort.  My husband and I spent the weekend with our friends, Lorraine and Jack, in the Sugar Mountain area.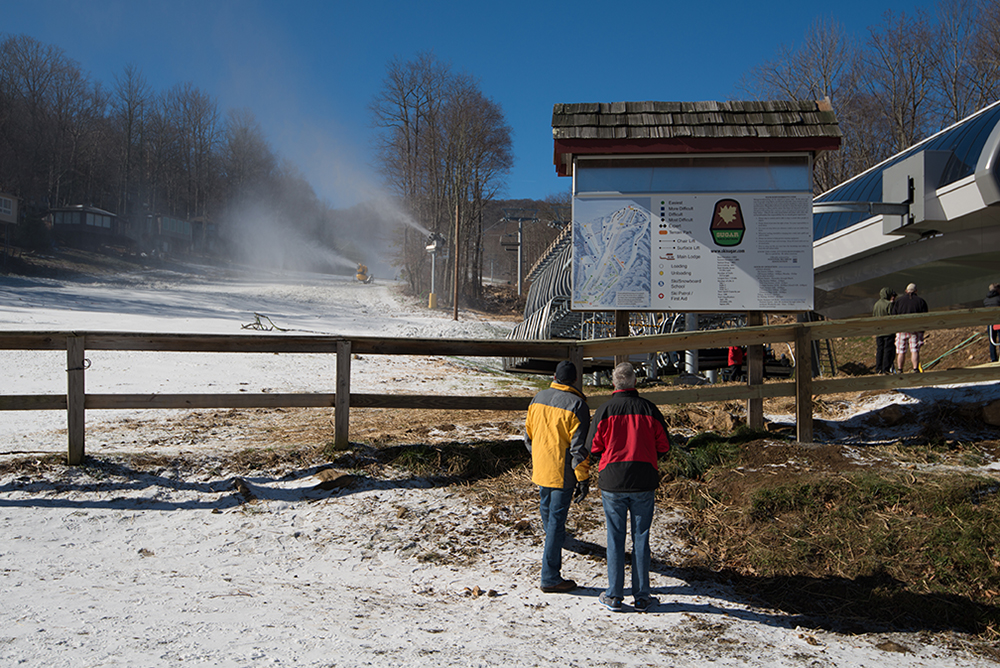 Saturday morning, Sugar Mountain Resort had the Summit Express' Grand Opening and Ribbon Cutting Ceremony.  The Summit Express is a new, six passenger chair lift at Sugar Mountain.   The ceremony began at 10:00 a.m.
A crowd gathered before 10:00 to attend the ribbon cutting ceremony.  The events started inside the lodge.  The actual ribbon cutting took place ourside by the new lift.
North Carolina's Governor, Pat McCrory, cut the ribbon.  After cutting the ribbon, he
rode the gondola to the top of the mountain.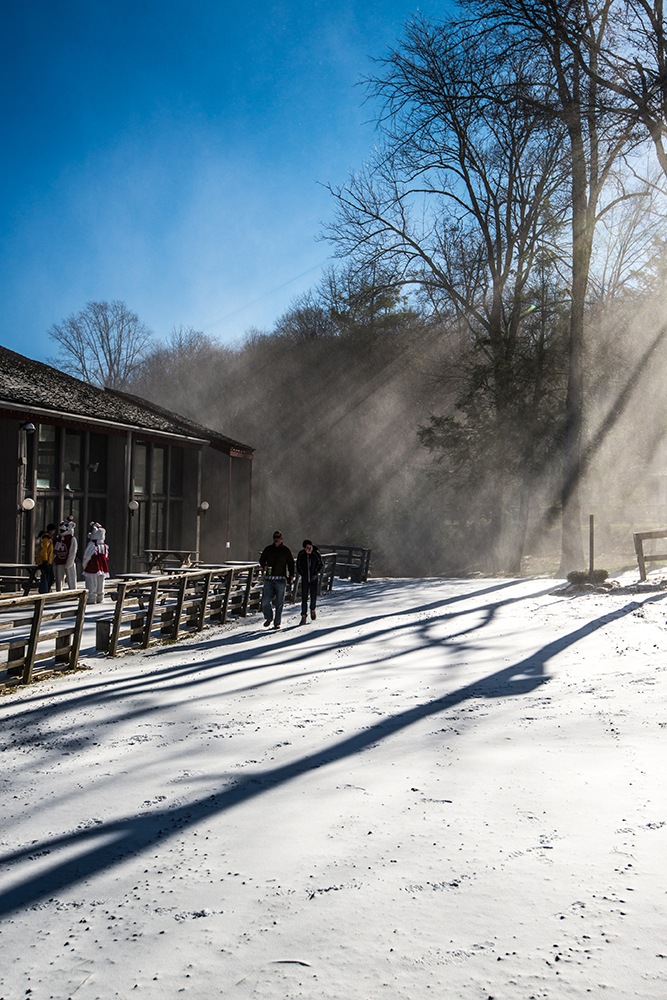 Many took advantage of being among the first to ride the new lift.  The ride was smooth, fast, and enjoyable.  Passengers were treated to a round trip ride which was uninterrupted at the top.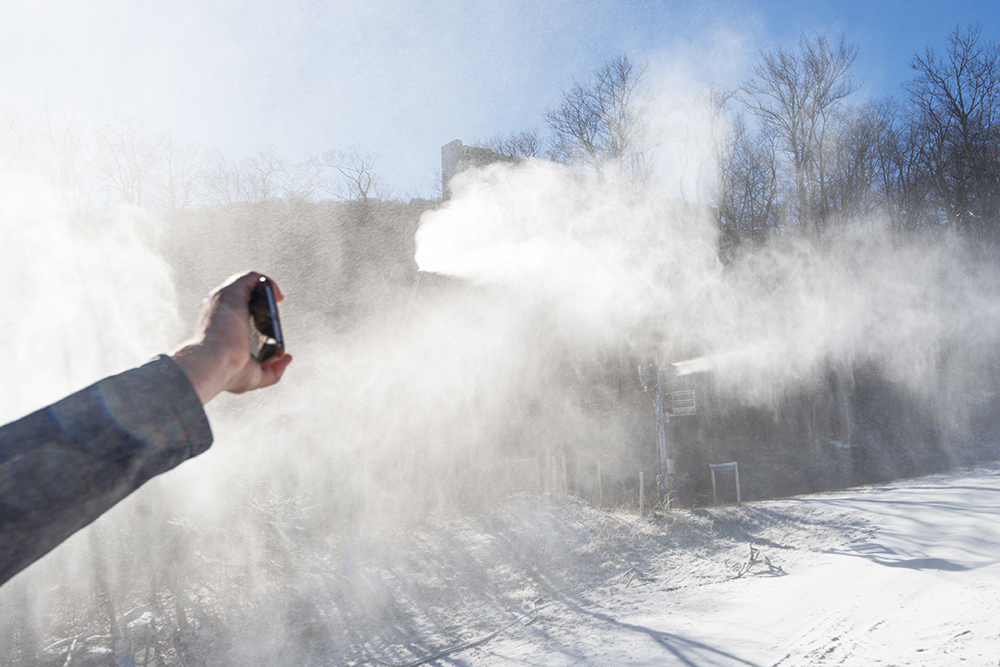 Free lift tickets were distributed to all in attendance.  As riders enjoyed a round trip ride on the lift,  a base of man-made snow was beginning to cover the mountain.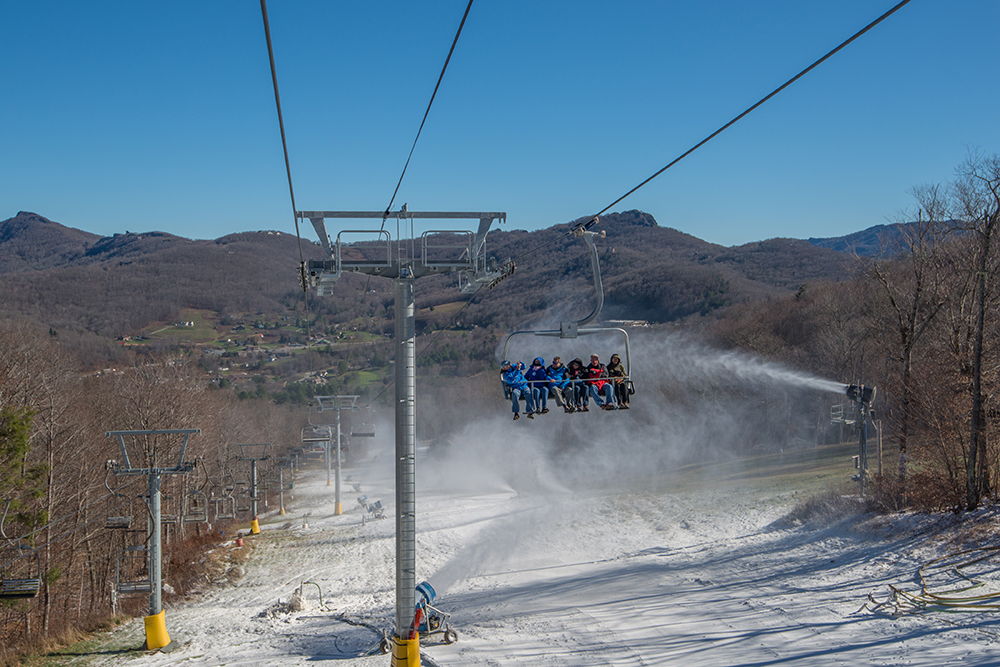 The gorgeous weather was the perfect precursor to the ski season.  The first skiers hit the slopes Sunday.
The skiing experience will be even more enjoyable this season due to the addition of this new lift.