This weekend, I revisited Elk River Falls with my husband and some friends.  The waterfall is impressive and a short walk from the car.   We had finished a day filled with hiking and decided to take the short walk to show our friends this waterfall to conclude our day.
On the way to the waterfall, my eye was drawn to the light that was hitting a small cascade on the way to the falls.  I sent my husband with my friends to view the falls while I stayed at the cascade.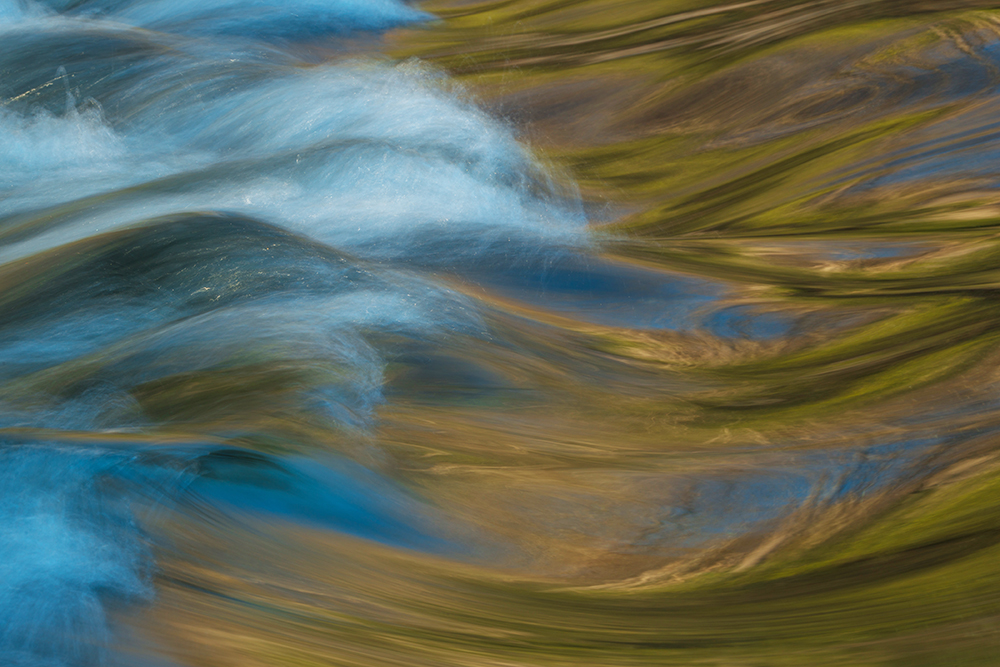 The trees on the bank of the water were being lit by the soon to be setting sun.  The water itself was in the shade.  These conditions worked together to produce  a symphony of light dancing on the water.
Using my Nikon 70-200mm lens, I worked to find as many compositions as I could while the light was creating these wonderful reflections.  I made sure to make both vertical and horizontal compositions.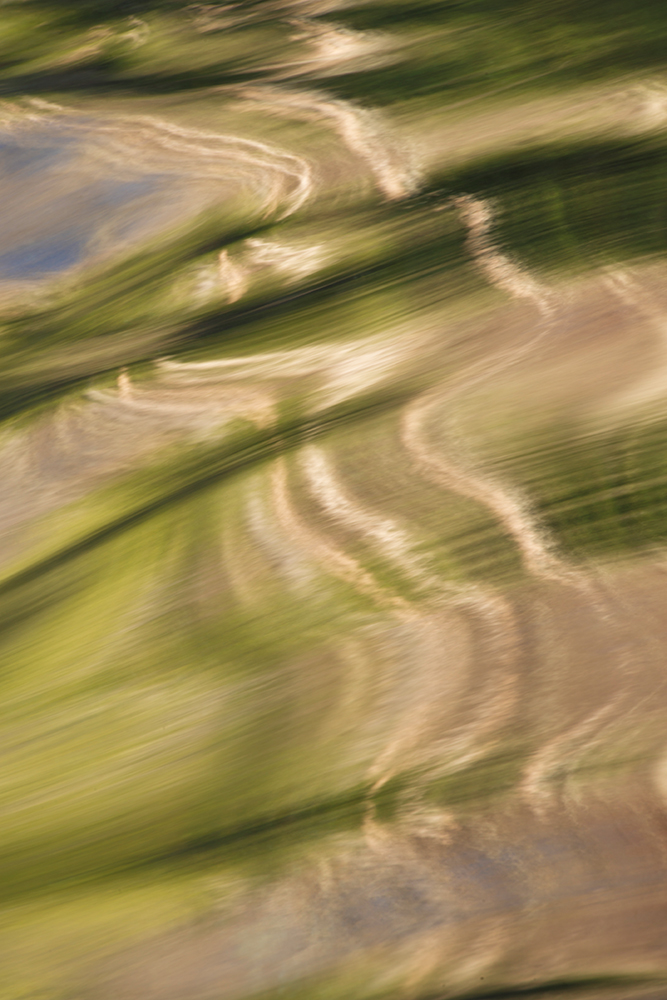 Once I loaded my images into my editing programs on the computer, there were many different looks I was able to achieve while processing the images.  For instance, the image below I processed to show more of a painterly effect.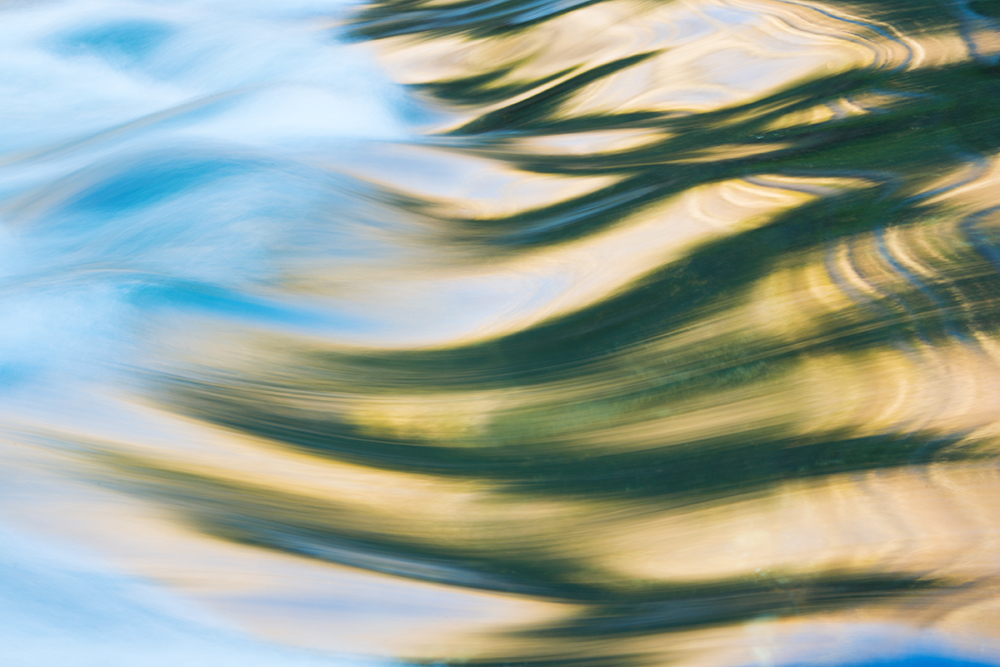 At one point, while photographing, I noticed an area of the water that the reflections were taking an entirely different look.  I was able to capture a few frames of this area before the changing light and my non-photographing companions let me know it was time to move on.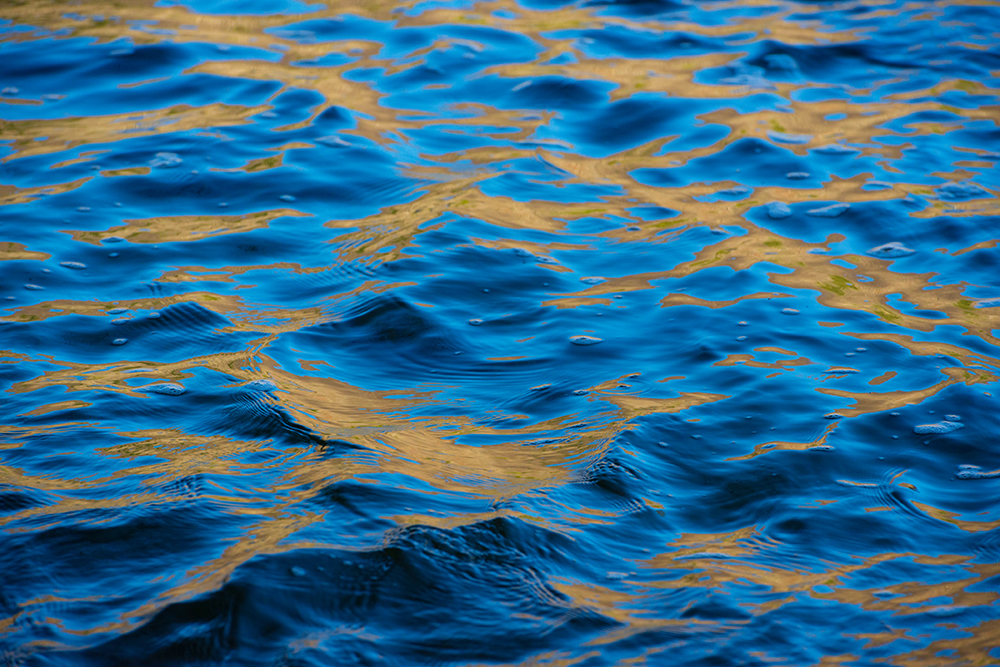 The next time you find yourself with these wonderful conditions of the water being in the shade and the trees on the bank being lit by the sun, explore the wonderful reflections being created.  The possibilities for pleasing images are endless.