"That point in time just as the last leaf is about to drop, as the remaining petal is about to fall; that moment captures everything beautiful and sorrowful about life. Mono no aware, the Japanese call it."
― Tan Twan Eng, The Garden of Evening Mists
Last weekend I visited Gibbs Garden for my third visit.  Gibbs Garden is located in Ball Ground, GA.  The founder of Gibbs Garden, Jim Gibbs, began creating
the garden in 1980.  What was once a private family estate is now a fabulous public garden.  The garden is beautiful year round, but attracts large numbers of visitors in spring and fall.
During the spring, visitors can enjoy millions of daffodils in bloom.  I have been fortunate to visit twice during the daffodil bloom.  I have never before seen so many gorgeous daffodils.  Here is an image I took my first spring visit to Gibbs Garden.
In the fall, it is the Japanese Gardens that bring so many guests.  My friend, Lorraine and I, were fortunate to find some near peak fall conditions last weekend when visiting the gardens.  Although we were told peak was still a week away, we did manage to find some gorgeous colors within and around the Japanese Gardens.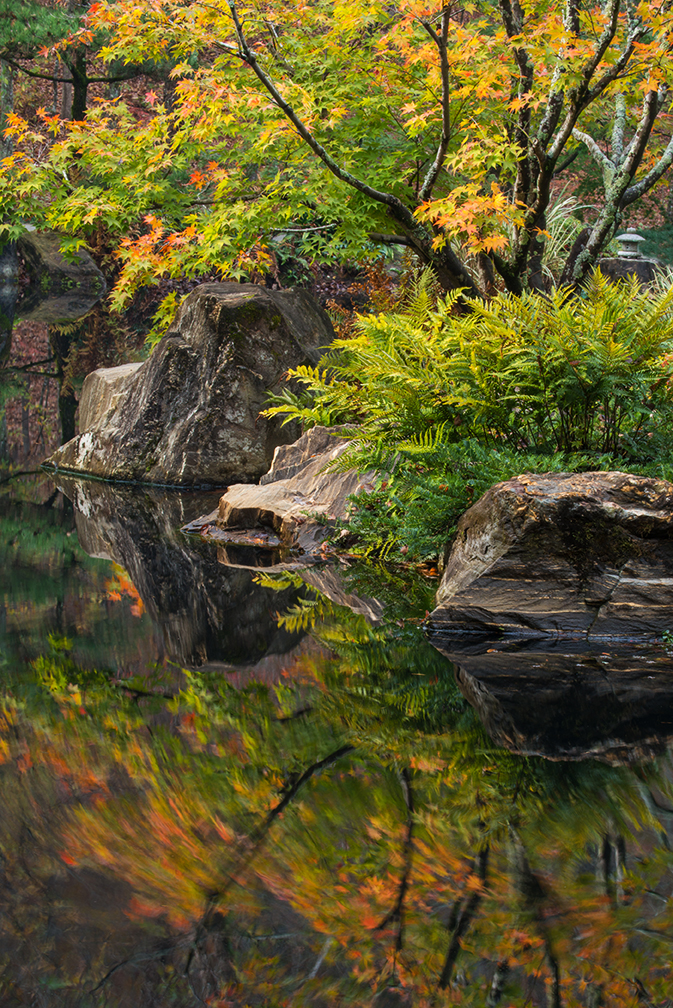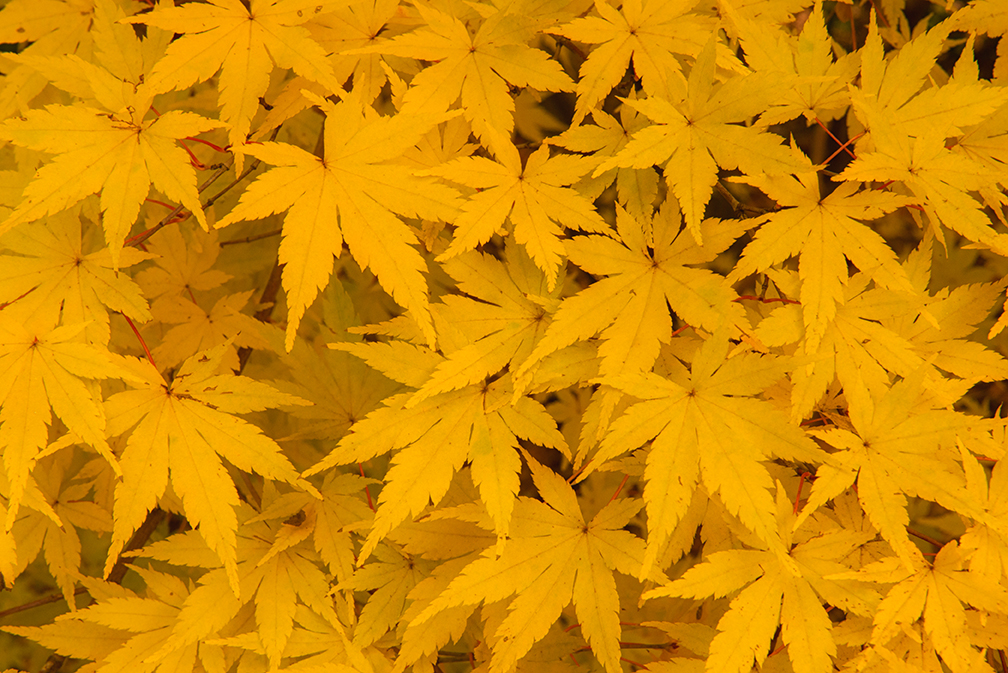 This image, my favorite of the trip, was taken in the Japanese Garden.
I had my infrared camera along and enjoyed making several images using the infrared camera.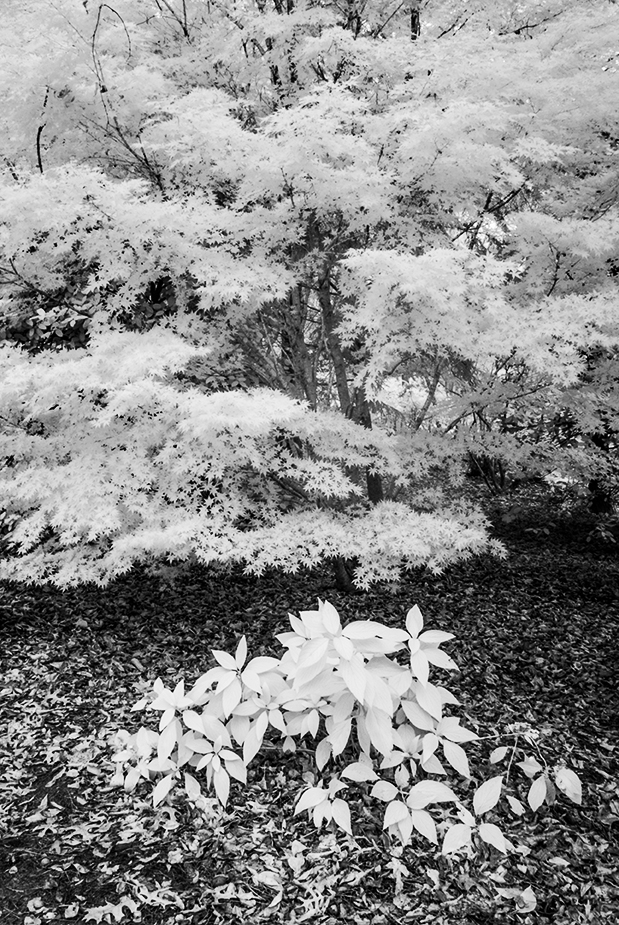 The world looks so different when photographing using an infrared camera.  This gorgeous tree, was my favorite subject captured with the infrared camera.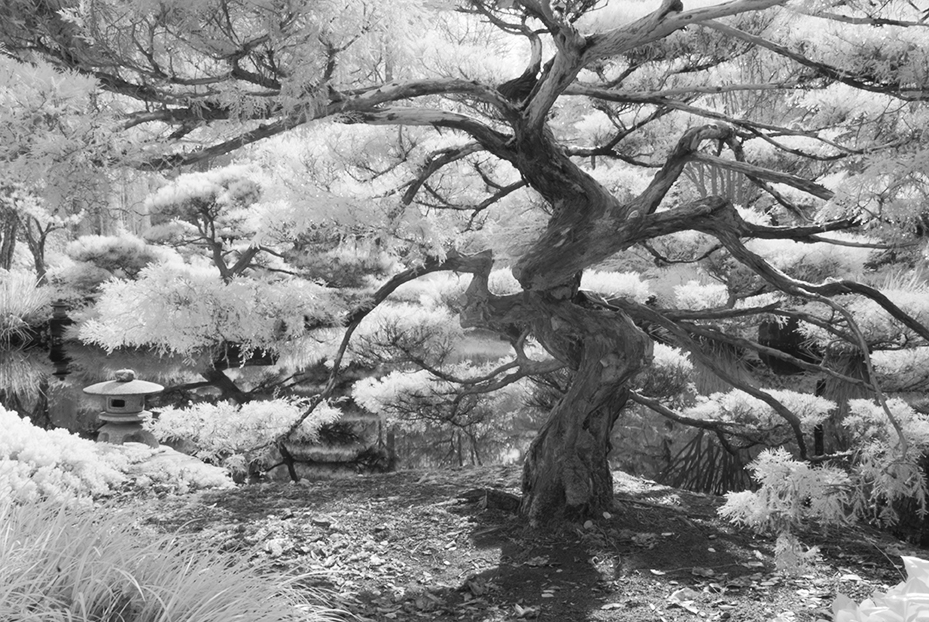 I just fell in love with the shape of this glorious tree.
One of the quiet places in the garden is this area where the gazebo is located.  I am sure many guests have enjoyed this very spot.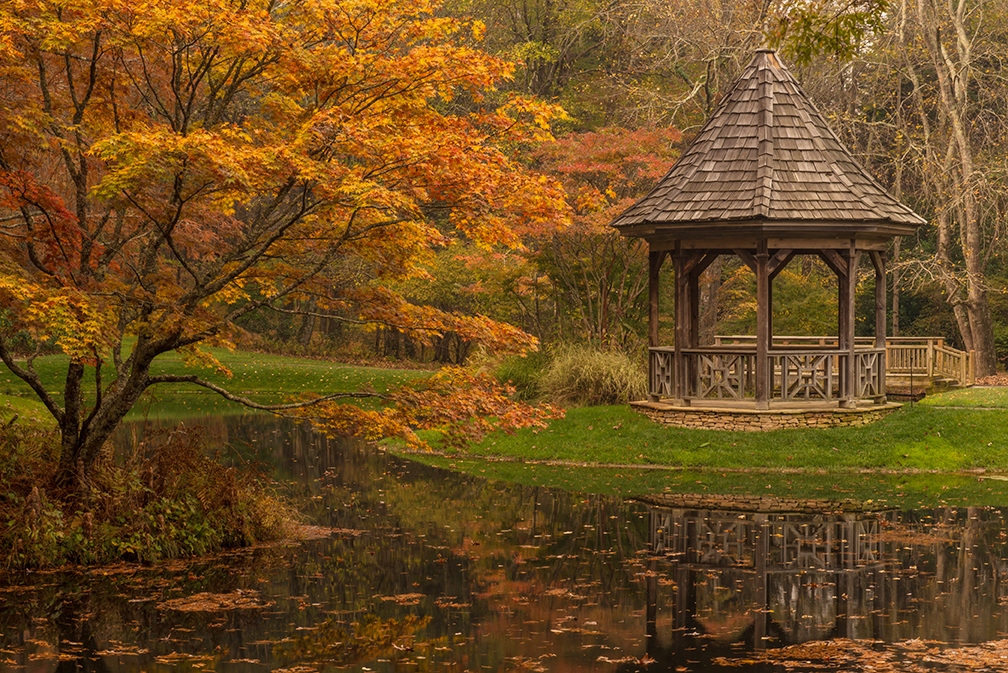 This is the sight I took in while leaving the garden.   Smoke for fires in the mountains of Georgia could be smelled throughout the garden during our visit.  The smoke from the fires was also creating some diffused lighting for our photography.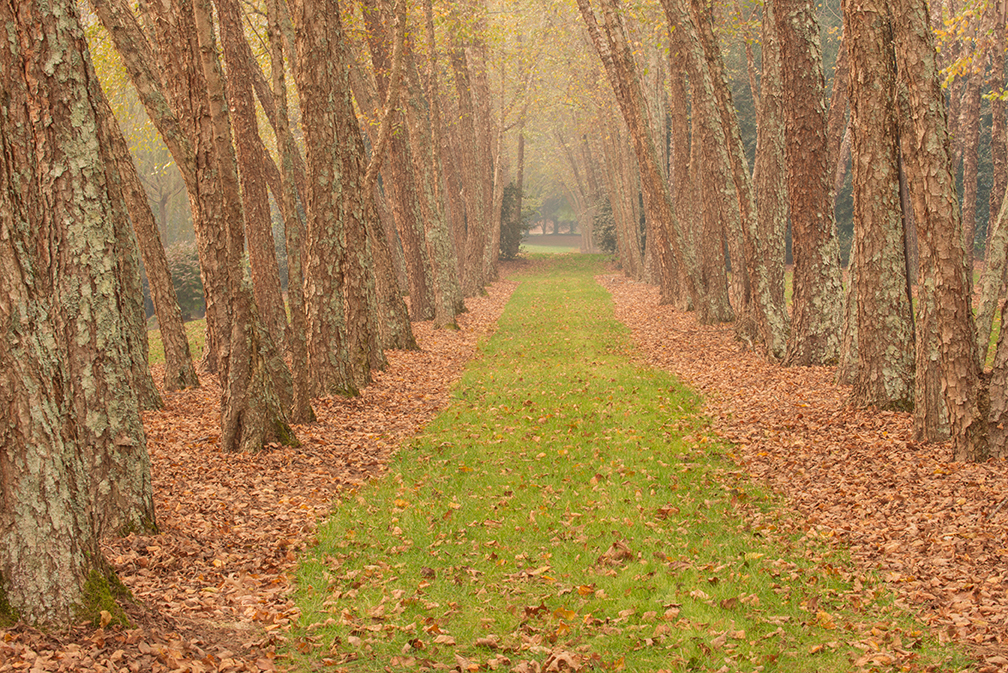 I began making plans for my next trip to Gibbs Garden before I even made my way to the car.
Spring, summer, fall, or winter, you will be delighted by your visit to Gibbs Gardens.  Perhaps I will see you there!