I always enjoy shooting at Cline's Antiques, which is located in Mt. Pleasant, NC.
Saturday, Mr. Cline, graciously allowed the Charlotte Camera Club, which I am a member, to spend time photographing at Cline's Antiques.  This is a photographer's paradise.  There is something creative to photograph at every turn.  There are items to photograph both outside and inside at Cline's Antiques.  Many of these items are organized into groups.
For example, the photograph above shows some of the hands that can be found at Cline's Antiques.  I noticed the leaves hanging above the hands.  I thought it would be a nice composition to have the hands reaching for the leaves above.
Another image I created using horses made of metal.  They were aligned in a neat row.  I created the image below by first changing the arrangement of the horses a bit.  Once I captured the image, I processed it first in Lightroom.  In Lightroom, I made basic adjustments and added a vignette to darken the corners of the image.   I then took the image into NIK's SilverEfex  and applied a Sepia Tone.
I enjoyed using Topaz Impressions on a couple of the images I captured Saturday morning.  Here are the results of using images created and applying Topaz Impressions to get the effect I desired.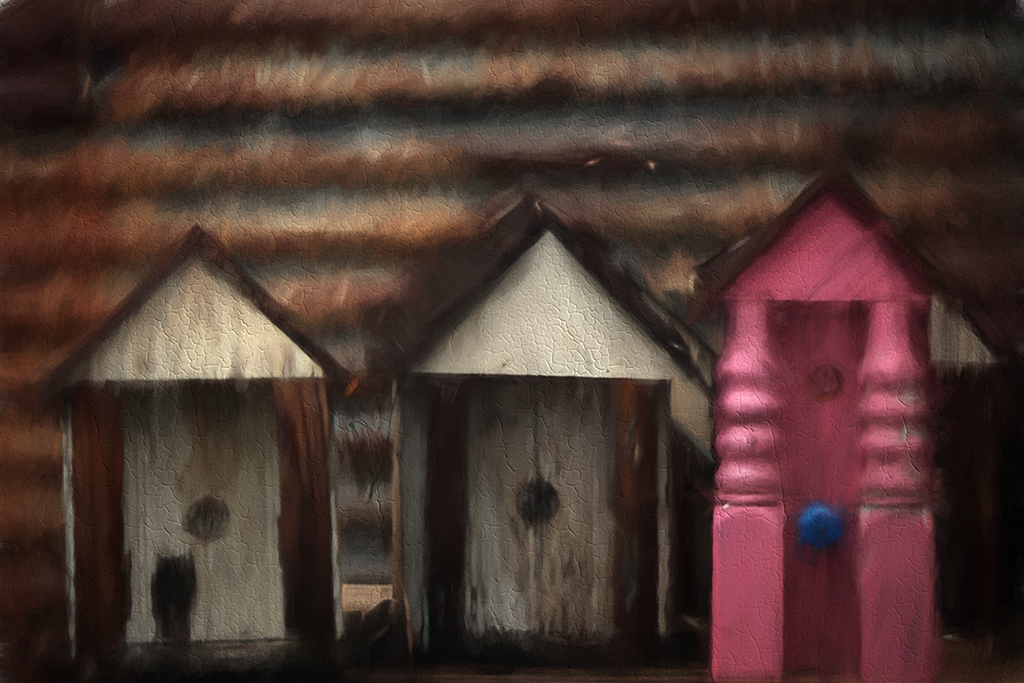 For the birdhouse image, I applied the filter to the entire image.  The umbrella image is made with two images.  I blended a straight image of the umbrella with one with the filter applied.  I wanted to wood of the umbrella to show without the filter applied.  After layering both images in Photoshop, I used the eraser tool to remove the parts I wanted to remove which allowed the parts I wanted to show to come through.
When you are given a wonderful opportunity to explore a wonderful place such as Cline's Antiques, capture images which you can then give new life to using your processing programs and plugins.