Recently, my husband, Randy, and I spent the weekend in Atlanta, Georgia.  We were there to attend a concert that my husband  had been looking forward to attending.  Whenever we are out of town, we try to pack as much into our time there as possible.
In past trips, we have already visited
the Georgia Aquarium and the World of Coca-Cola (both wonderful experiences).  This time, we were looking for new adventures for our weekend.
We started the weekend at the Porsche Driving Experience Center.  If you missed my post about that fantastic experience, you can read all about it here.
Following the driving experience, we had a few hours before our next scheduled activity, so we decided to visit the Atlanta Botanical Garden.  We were there a few weeks too early for seeing blooms outside, but found a great deal of beauty inside at the gardens.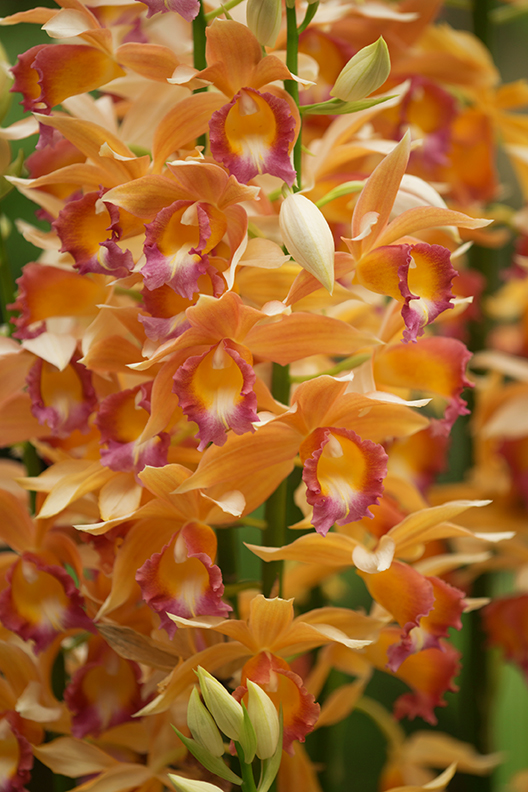 We found these inside the orchid conservatory.
I find that flower images work so nicely when processed using Topaz Impression.  I enjoyed creating the image below from the garden using Topaz Impression.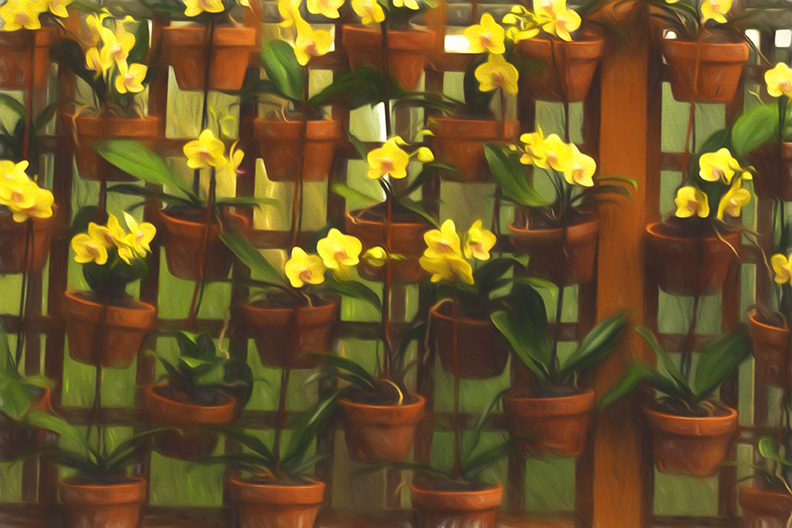 There was even a camellia show and contest going on while were there.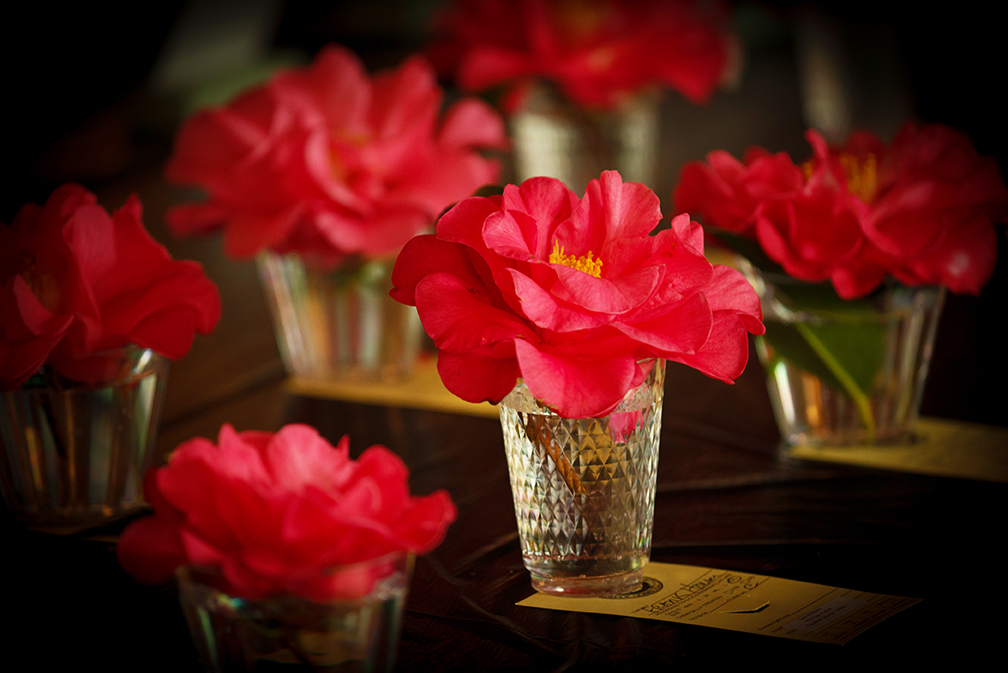 After leaving the garden, our next stop was Top Golf.  Top Golf is a golf entertainment complex.  We had arranged for a specific time to play before arriving.
Once we arrived, were were taken to our place to play.  There were comfortable couches where players and spectators could enjoy themselves.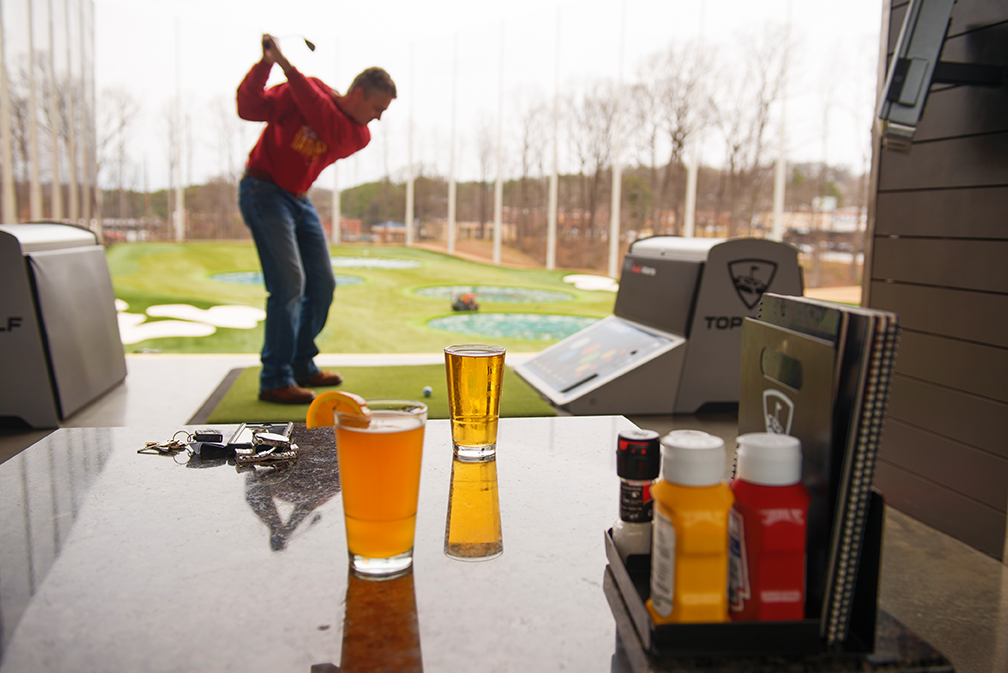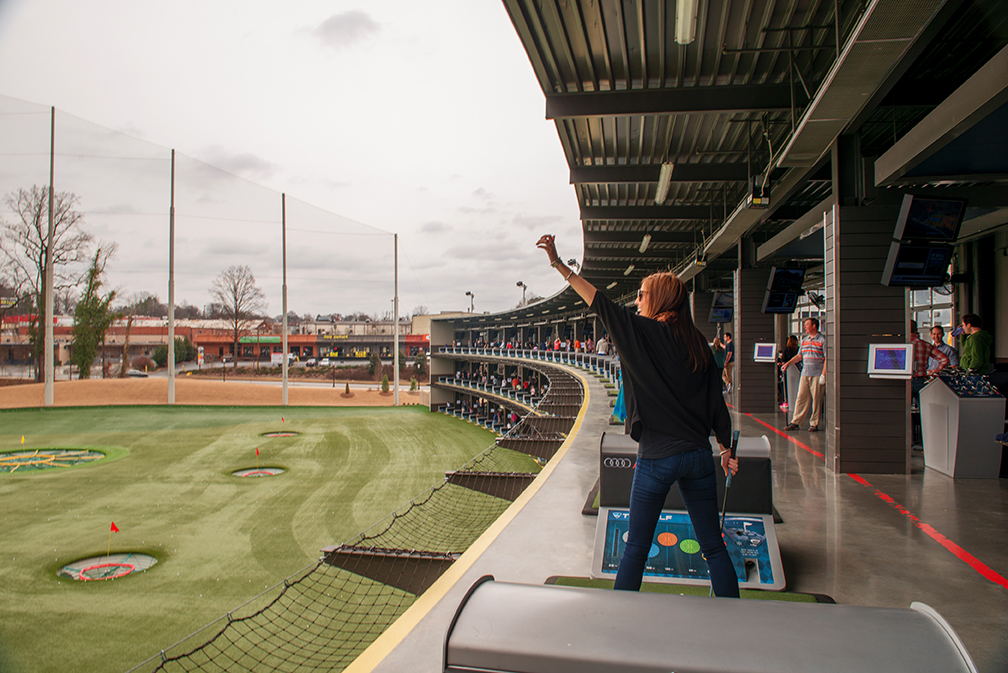 There were many food and beverage items available for purchase and enjoyment while playing at Top Golf.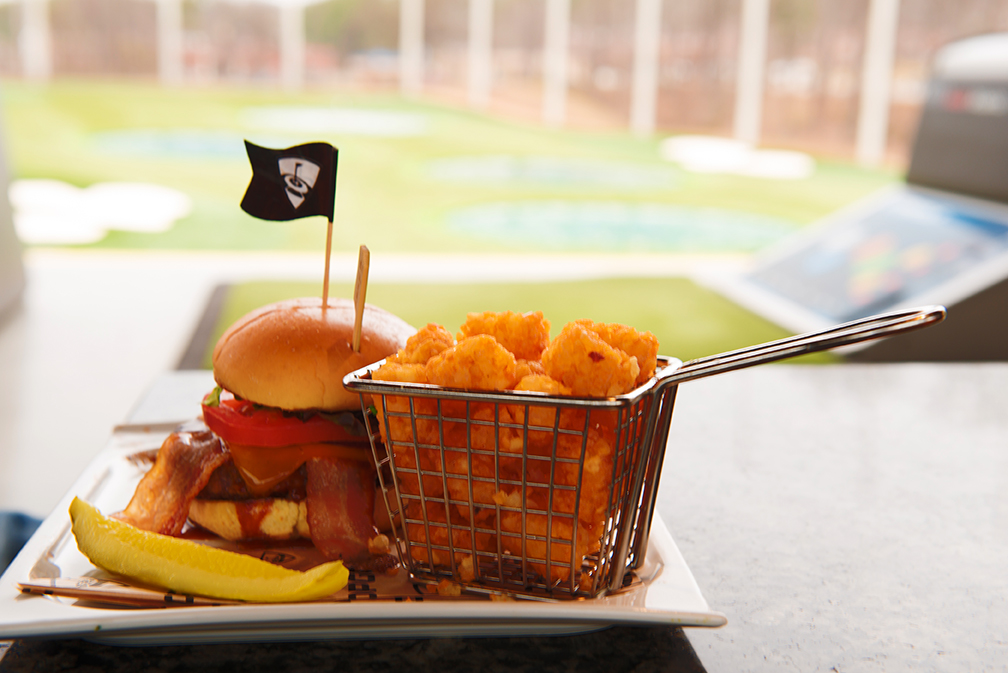 It was such fun!  I would recommend going with a group.  I think it would be even more enjoyable.
We finished our visit to Atlanta the following morning by going to Centennial Olympic Park.  We went just before sunrise on our last day there in order to be there before the sun rose to get good twilight shots.  When shooting just before the sun rises or just after the sun sets, you can get the bright blue color to the sky.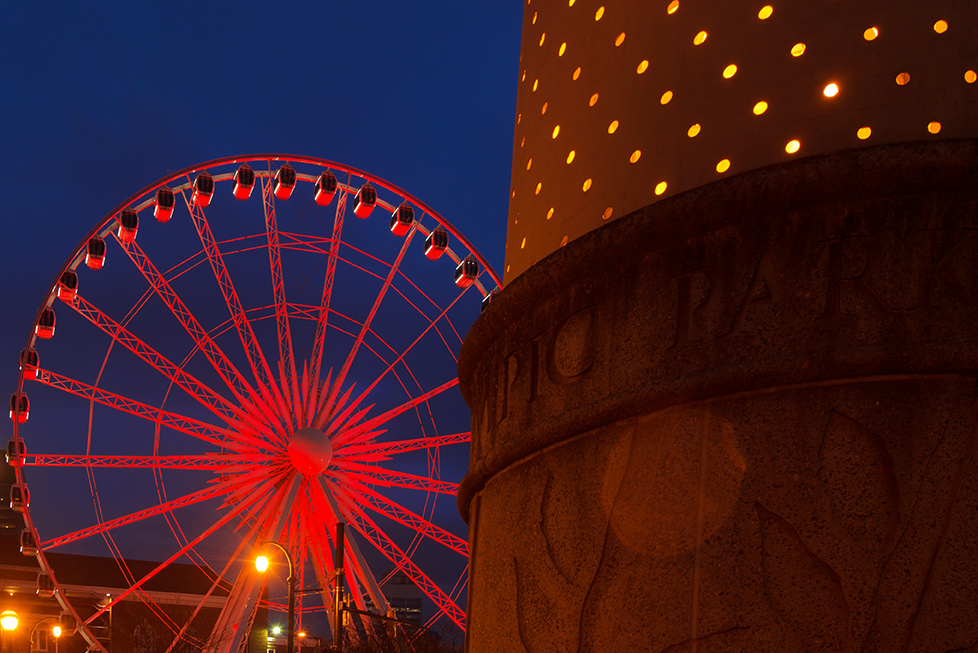 My friend, Lorraine, told me about the new ferris wheel that is located there and knew I would enjoy photographing it.  There are fountains near the ferris wheel.  Unfortunately, they were not on that morning.  I will view this as a great excuse to return sometime in the near future.
We had such an enjoyable stay in Atlanta, Georgia.
I hope the next time you go to Atlanta, Georgia, you will take advantage of enjoying these wonderful places.