One of the best decisions I have ever made for improving my work as a photographer was made in November of 2014.  It was at that time that I decided to join the Arcanum.  The Arcanum is a learning community for creatives.  It uses a Master and Apprentice approach for learning.  When you join the Arcanum, you choose from a variety of subjects to study such as
landscape photography, general photography, street photography, etc.  You are selected by a Master and join his/her other students (apprentices) in a cohort.
Once placed with a Master and within a cohort, you begin your journey.  You work your way through learning challenges which will help you learn and grow as a photographer.  Each step along the path leads you to become better at your craft.  While you receive one on one coaching and critique from your Master, you also learn from and get support from your fellow apprentices.  You have opportunities to learn from and make friendships with people all over the world.
I first learned about the Arcanum from my long time teacher and friend, Les Saucier.  He encouraged me to take a look at the Arcanum.  I joined and was selected by my first Master.  When my first Master left the Arcanum, Les kindly welcomed me into his own cohort.  Within Les' Cohort of the Creatives, I learned so much to improve my photography.  Les works with each of his apprentices to challenge them to make the next step to improve their photography.  He approaches each apprentice as an individual and knows how to take his apprentices to the next level on their personal journeys.
Here are some of the images I created during my Sphere One experience in the Arcanum.
Les not only gave me instruction and guidance with my photography, he also gave me coaching and mentoring to help me combine my two passions:  teaching and photography.  Les worked with me to learn the art of critique.  He then extended the opportunity to let me colead a Photo Tour with him in Charleston which took place in March.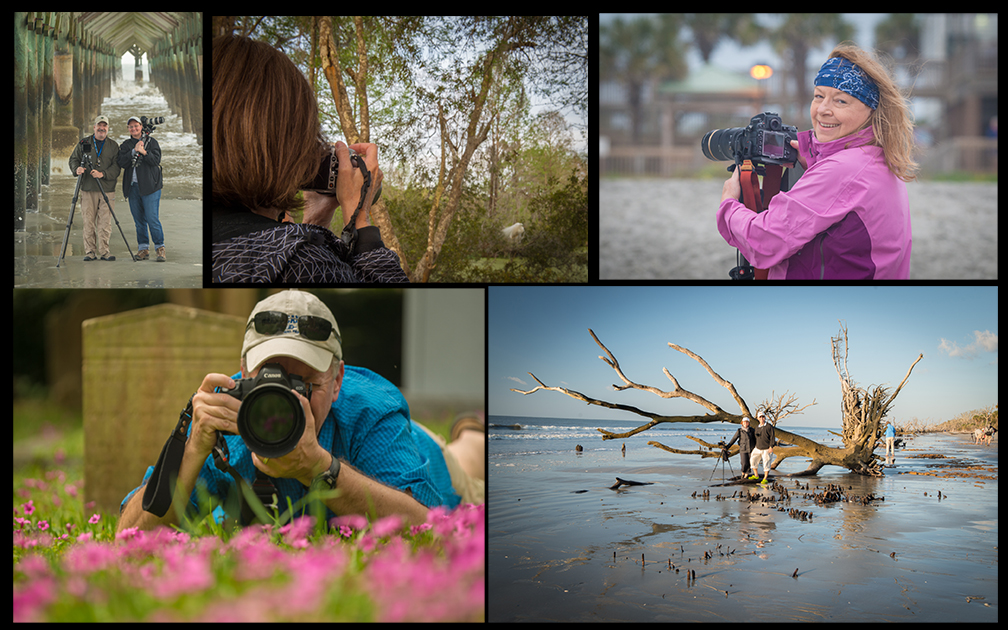 I simply cannot thank Les Saucier enough for all he has taught me about photography and teaching photography!
Once I graduated from my Sphere One Cohort with Les, I was chosen by Master, A.D. (Andy) Wheeler, for my Sphere Two experience.  You can visit Andy's Website here.  In Andy's cohort, we are working to build our web presence.
I have been in Andy's Cohort Since November 2015.  I am absolutely astounded by what he has helped me accomplish since that time.  He has helped me and sixteen other apprentices create websites and blogs from scratch.  I am amazed by  the amount of work he has put into teaching us and helping us put these websites together.  I now have a website that I can update daily, if I wish.  It is not just something that I have online and revisit every month or so.  I cannot imagine how he has done this for seventeen of us.  Andy has provided guidance, support, and instruction to each of us every step of the way!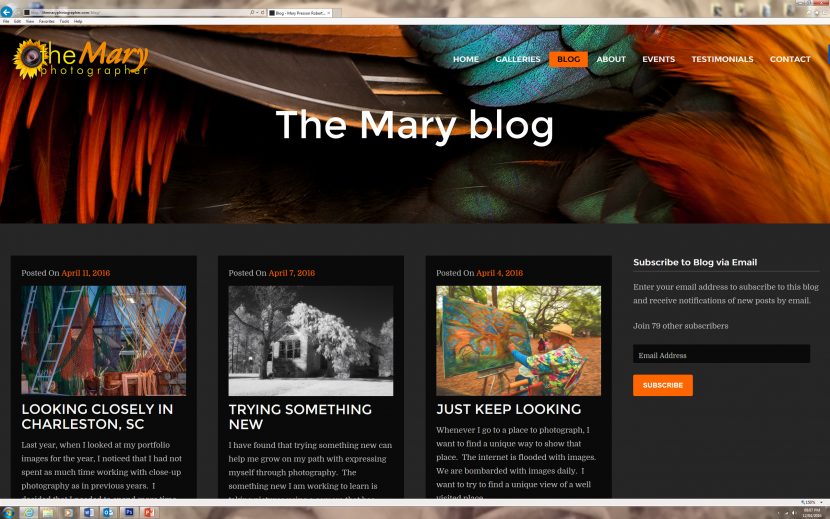 Yesterday, Andy unveiled a project he has been working on since we all began this journey together.  He has selected travel photographers and bloggers from all over the world to create a blog for travellers and photographers.  The name of the blog is Travel Obscura.  You can visit this new blog here.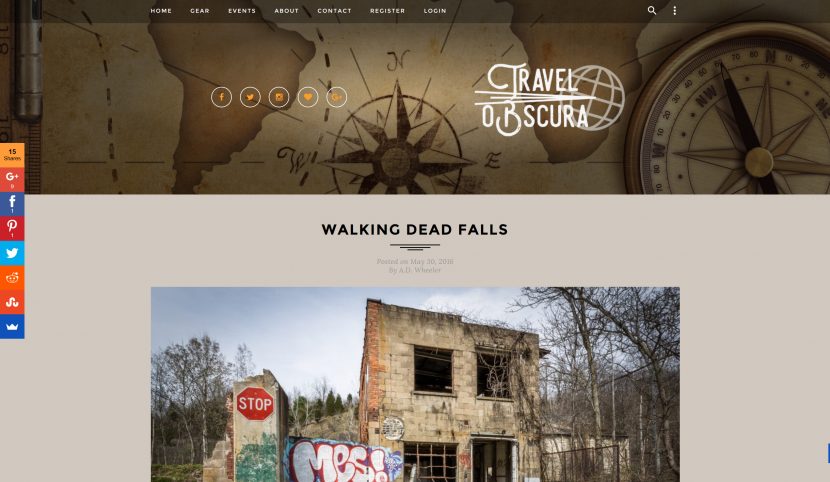 I am thrilled to be a contributing photographer and blogger to Travel Obscura.  I am so thankful to Andy for teaching and sharing his expertise with building and online presence!
It is really difficult to put into words the amazing, magical things that happen when you are a part of the Arcanum.  I have learned more than I could have possibly imagined.  I have grown in so many ways.  If, back in November of 2014 someone asked if I would be leading workshops and tours, writing a blog weekly, and traveling to places with people I had not met at that time, I would not have believed it.  Yet, here I am today, planning two upcoming workshops, writing my blog post, and looking forward to a trip to Acadia this summer with new friends and photographers in the Arcanum.
I highly recommend that you take a look at this remarkable opportunity and environment for learning!  Les Saucier and A.D. Wheeler are phenomenal teachers!  Join the Arcanum!