I just returned from my second visit to Sylvan Heights Birdpark.  Sylan Heights is located in Scotland Neck, North Carolina.  It is a fabulous place to see, learn about, and photograph more than two thousand birds.
When visiting Sylvan Heights, you will have the opportunity to
walk through different areas.  The birds are kept in large enclosed areas.  You can enter many of these areas.  You will just need to close the gate behind you as you enter to prevent the birds from getting out of the area.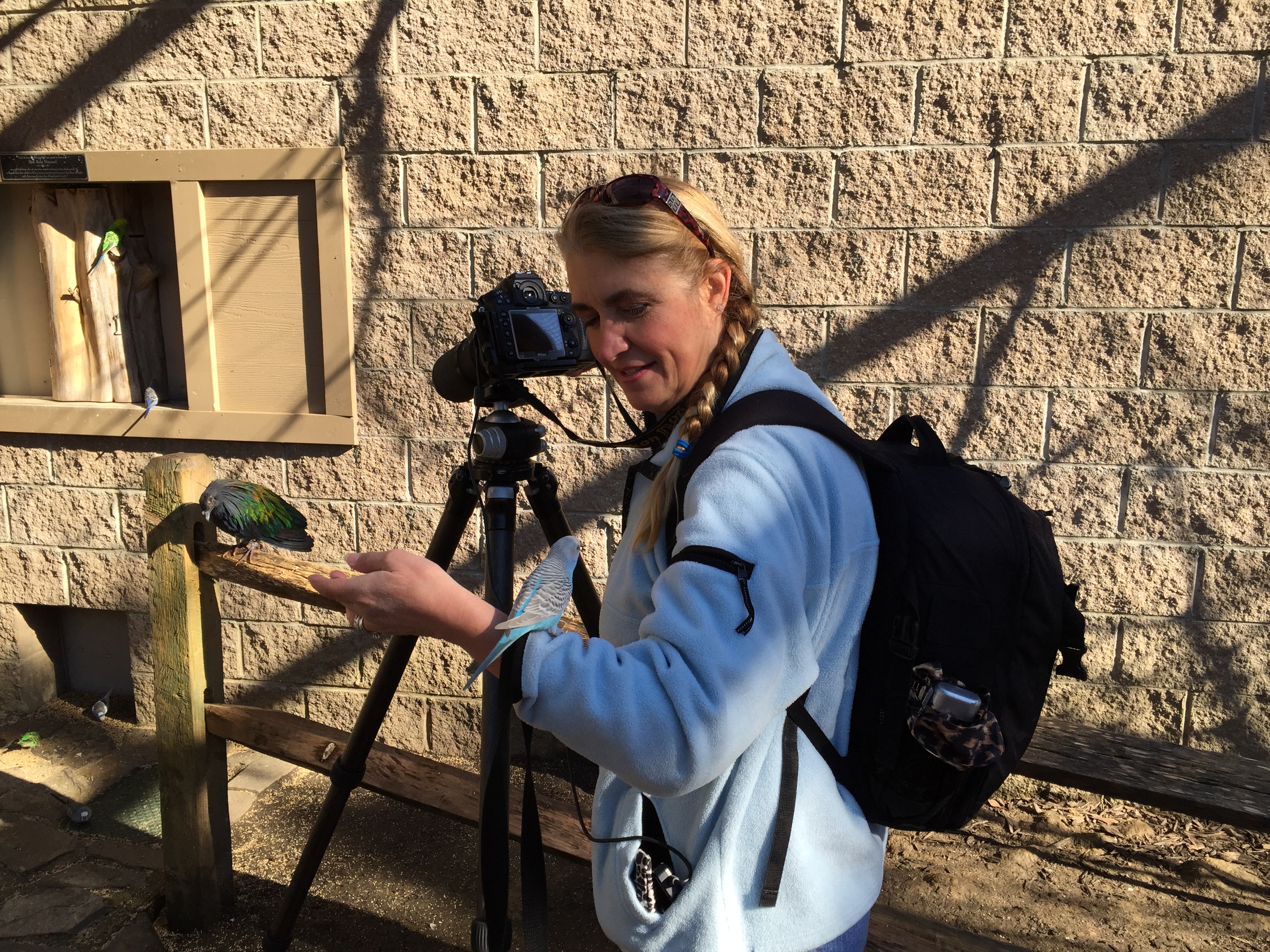 Photo courtesy of Jim Carroll
Fabulous birds from around the world can be seen and photographed at Sylvan Heights.  I am personally drawn to very colorful birds and seek them out to photograph them first.
If  you are going with photography in mind, an overcast day will provide the best lighting conditions to photograph these wonderful animals.  Unfortunately, on the day of my visit, it was a full sun day with not many clouds in the sky.  Under these conditions, I look to photograph first thing in the morning and also find birds in shaded areas.  This prevents harsh light and blown out areas in the image.
One of my favorite things to do when photographing birds at Sylvan Heights or in other captive situations is to focus on close up shots of the details of the birds.  The image used at the top of this post was my favorite close up shot from my visit to Sylvan Heights Birdpark this time.  The shot was taken through fencing, although that does not show in the image.
I also got several closeup shots of the flamingos.  I had to work to find birds in the shaded part of the area to make an image that did not have contrast in the light on the bird.
After a great morning photographing at the Birdpark, we were on the lookout for a great place to eat.  When entering the park, we were told that we would not be disappointed if we visited La Casetta Italian Restaurant in Scotland Neck.  This was not only my second visit to Sylvan Heights Birdpark, but also my second visit to La Casetta Italian Restaurant.  My group thoroughly enjoyed our meal to end a great day of shooting.
If you are ever in the Scotland Neck area, be sure to visit Sylvan Heights Birdpark.