"And now we welcome the new year, full of things that have never been"
― Rainer Maria Rilke
I was so fortunate to have the opportunity to end 2016 and begin 2017 at the beach this year.  A dear friend of ours made this happen.  We are so grateful for her friendship and generosity.
Whenever I am at the beach, I make it a point to be up in time to witness the sun rising to welcome the new day.  So, on New Year's Day, Randy, Maui and I headed out on the beach a half an hour before the sunrise.  We made our way down the beach towards the pier as I often like to photograph around the pier during the first morning light.
As we made our way closer to the pier, the first thing I noticed was that the end of the pier had been damaged during a recent storm.  Once we reached the pier, I was curious when I found shoelaces tied on many of the supporting beams of the pier.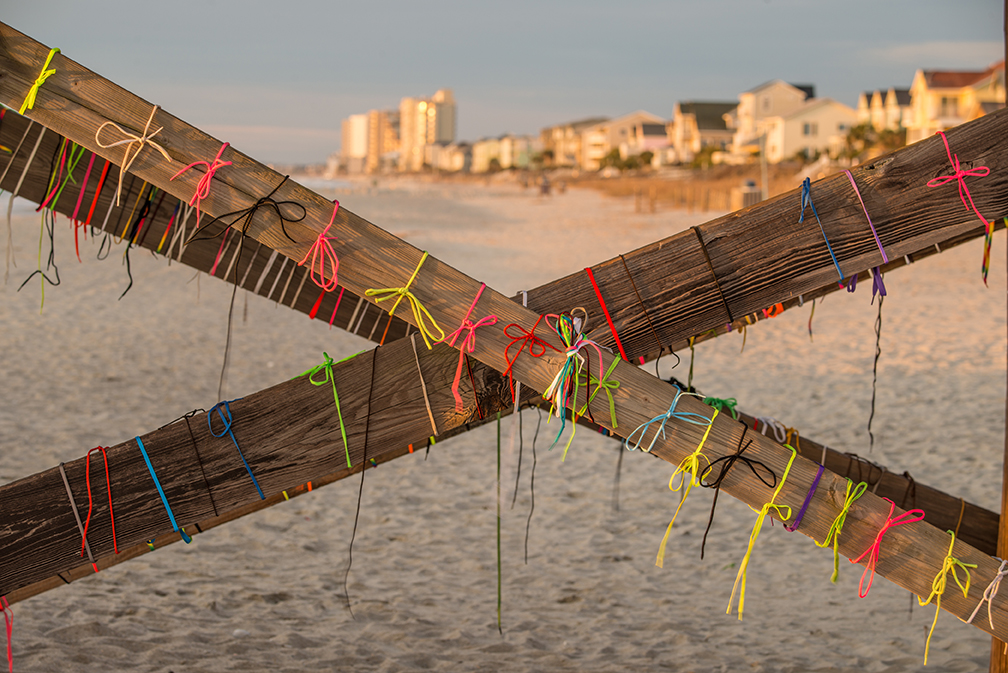 I heard a man who worked at the restaurant of the pier explaining about the shoelaces to someone else, but couldn't quite make out what he was saying.  After a few minutes, I asked him what they represented.
The evening before, a memorial service had been held at that spot.  The service was honoring a seventeen year old boy who lost his life while surfing that week.  This boy was also a cross country runner in high school who had plans to run in college.  His life was just beginning.
This boy's story was all I could think of that morning and has occupied my thoughts many times since.  It was apparent how much the boy was loved.   My heart and prayers go out to all who loved this boy!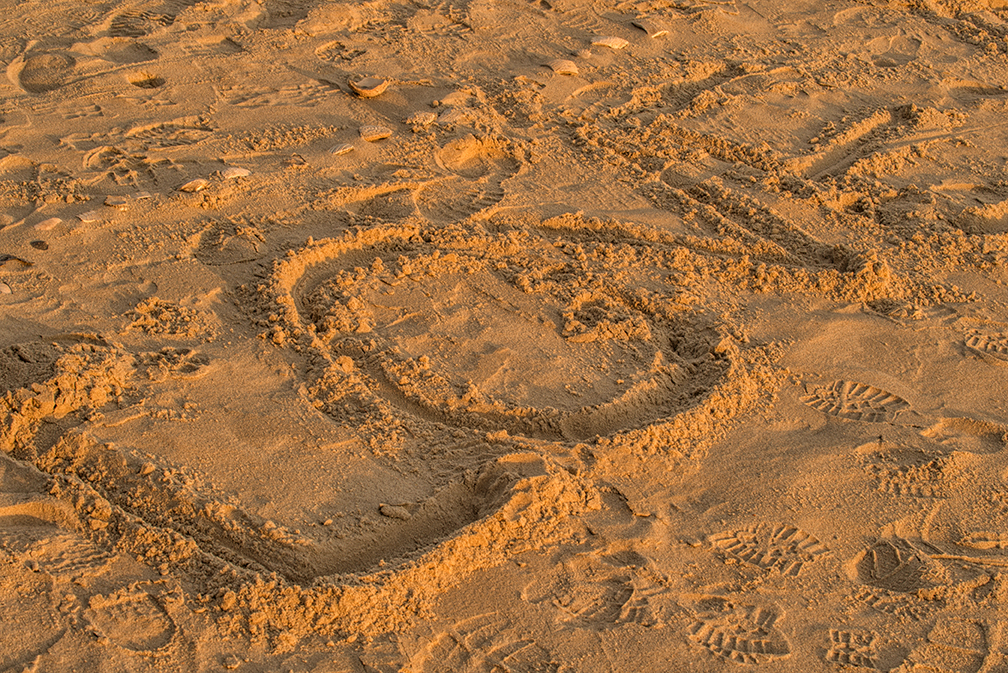 The New Year is a time to make resolutions.  My resolutions often are the normal:  lose weight, exercise more, spend less time looking at social media, blah, blah, blah.
This walk on the beach caused me to look more deeply at what I need to change in 2017.  More than ever, I realize how precious life is…what a gift each moment contains.  I am so thankful for the opportunity to experience all that 2017 has to offer, to spend time with those I love, experience nature and all of the beauty that is present every day, and the opportunity to make new memories.
I will work to make each moment I have count and enjoy it to its fullest.  I will work to be more grateful and love fully and completely.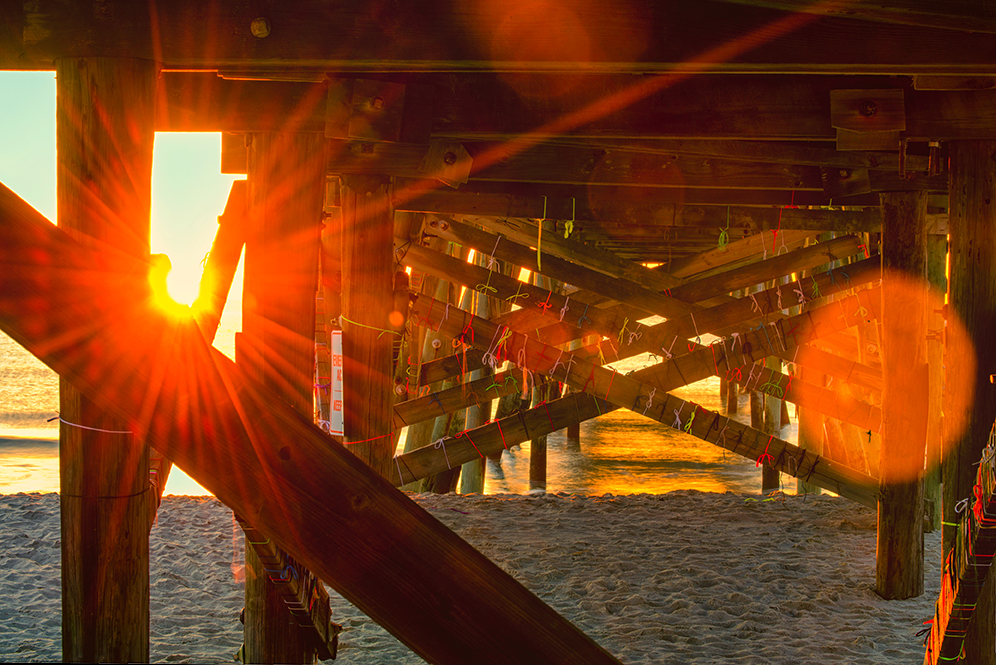 Wishing you a joyous and healthy 2017!