"Live thy Life,
Young and old,
Like yon oak,
Bright in spring,
Living gold…"
― Alfred Tennyson
There is not much that makes me happier than spending time among the Live Oaks at Magnolia Plantation and Gardens.  I have spent time during the past four weekends going back and forth to Charleston to photograph the gardens during the azalea bloom.  The blooms this year have been the best I have seen during my past
seven years visiting the gardens.
As I continue on my journey of making composite images, it just seemed to make sense to use elements of beauty that I found in the gardens to create a composite.  Using two images I photographed during my last trip to the gardens, I created this.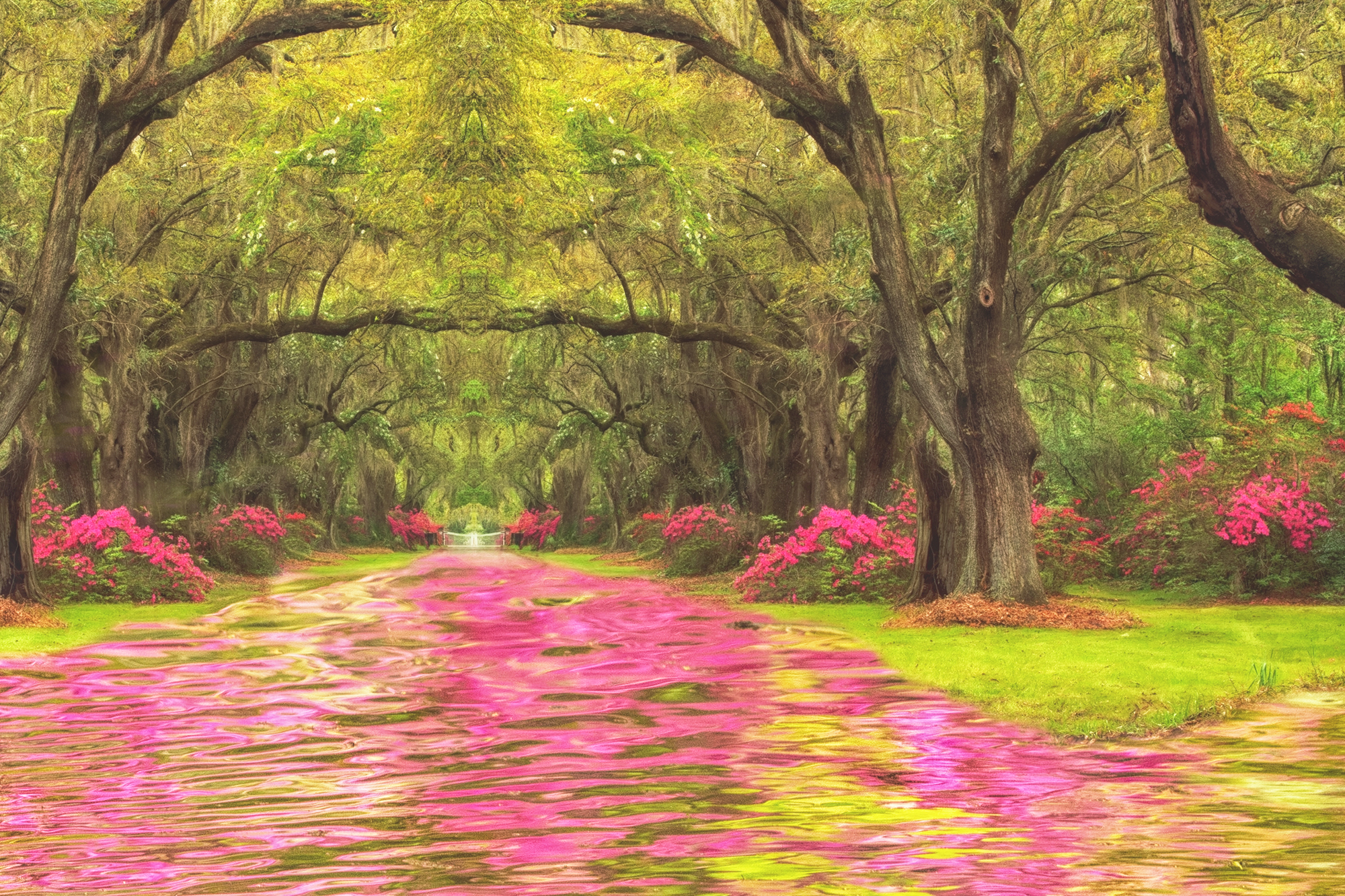 I am not quite sure where this journey of 52 weeks of creating composites will lead me, but I am enjoying learning and imagining.