One of the things I enjoy the most is revisiting favorite photography spots.  Each time I visit, I add to my collection of images from that location.  I find that every time I stretch myself to try to walk away with something new from that location.
By far, my favorite place to photograph in spring is
Magnolia Plantation and Gardens, located in Charleston, SC.  There is just something magical about this location when the azaleas are in bloom.  I will go to great lengths to be sure that I arrive there to photograph when the azaleas are blooming.
When people think of Magnolia Plantation and Gardens during the spring bloom, a couple of iconic shots come to mind.  These are the beautiful white bridge shot and the alley of the oaks which I have used as the banner image for this post.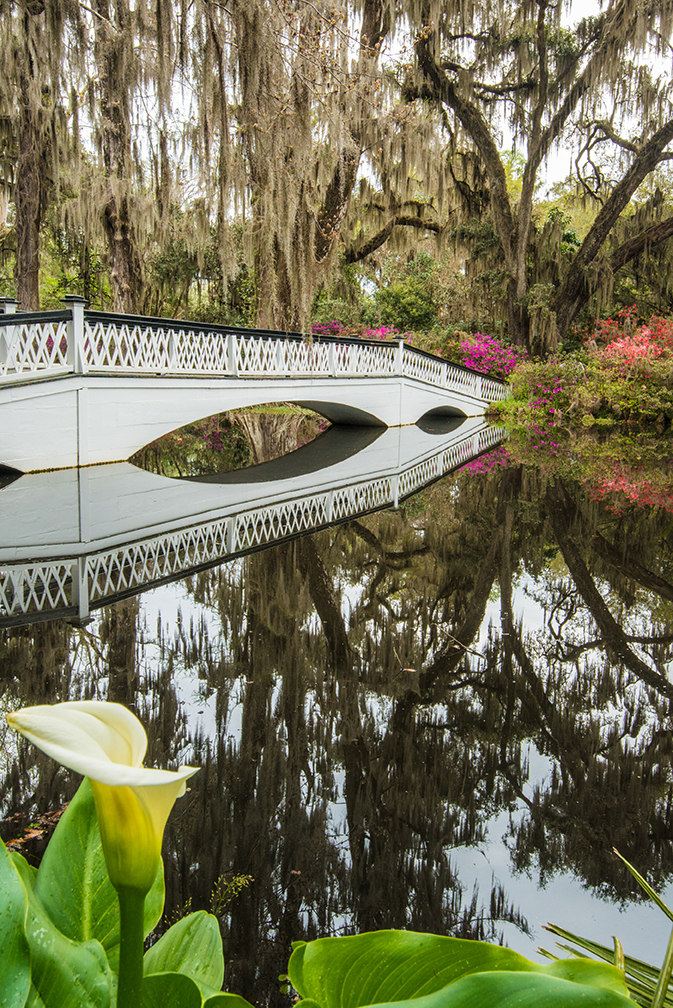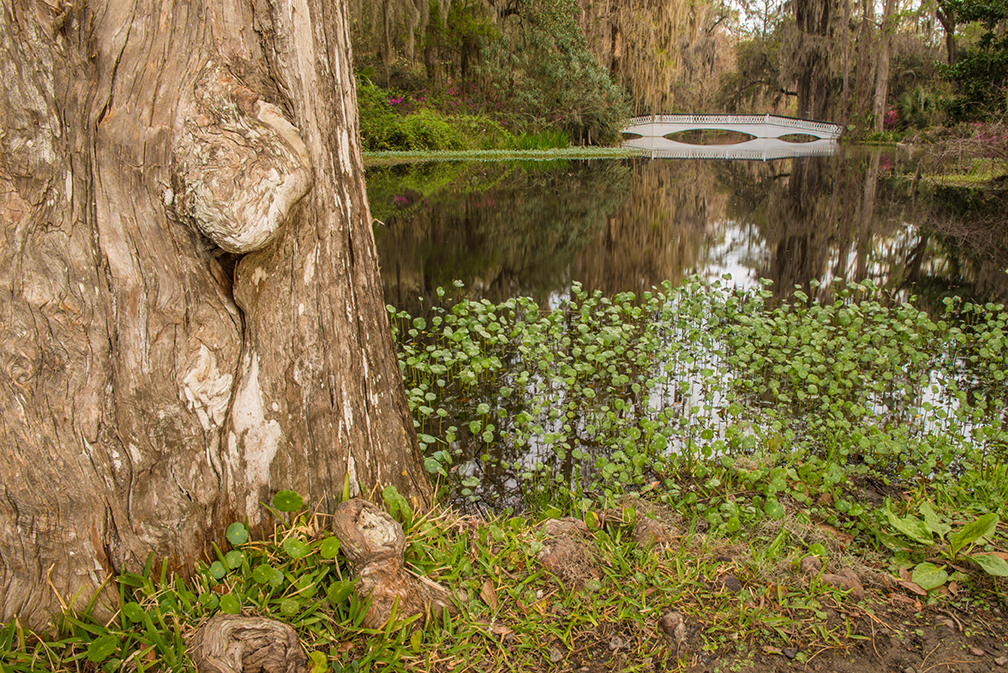 I always try to start by focusing on these iconic scenes first.  I take the pictures of these places first so that I can then freely explore to try to capture something I have not seen before.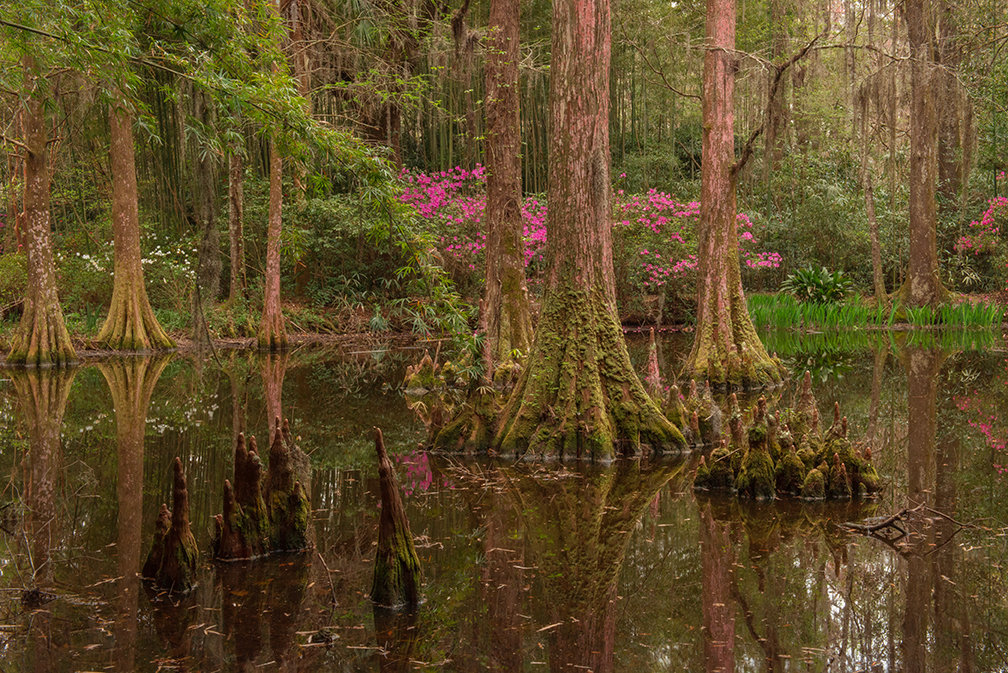 Tony Sweet is a wonderfully creative visual artist.  He visits locations again and again.  Just this weekend, Tony posted a composition of the Folly Beach Fishing Pier that I have never seen before.  I have seen countless pictures of  this pier, yet Tony was able to capture it in a new, refreshing, and wildly creative way.
This is what I want to strive to do in locations that I am revisiting.  So, after I take the pictures of those iconic shots that are stuck in my mind, I walk around and start seeing what is before me.  It is only then that I see things more through my eyes.
I only had one day to photograph in the garden during the bloom.  I did manage to come home with one image that was completely different from any I have taken before in the garden.  This image is my favorite image from that day's shoot.  It just screamed spring to me.
The next time you revisit one of your favorite places, take those familiar, iconic images first.  Then, head out to discover something new to you!
Happy spring!