"The creative adult is the child who has survived."
― Julian F. Fleron
The other night I met with my photography critique group.  I prepared several images to share with this group of friends and fellow photographers.  I respect each member of the group and value their suggestions and opinions of my work.
When my first image, an alligator, came up for discussion, the group picked up immediately on the thing I feared was wrong with the image.  The image was not as sharp as it should have been.
During the discussion, one member of the group suggested flipping the image and using it to create something else entirely.  I decided for this week's composite, I would take that idea and run with it.
I took the image of the alligator, combined it with two other images, a lens flare, and a filter from Topaz Impression, and created this.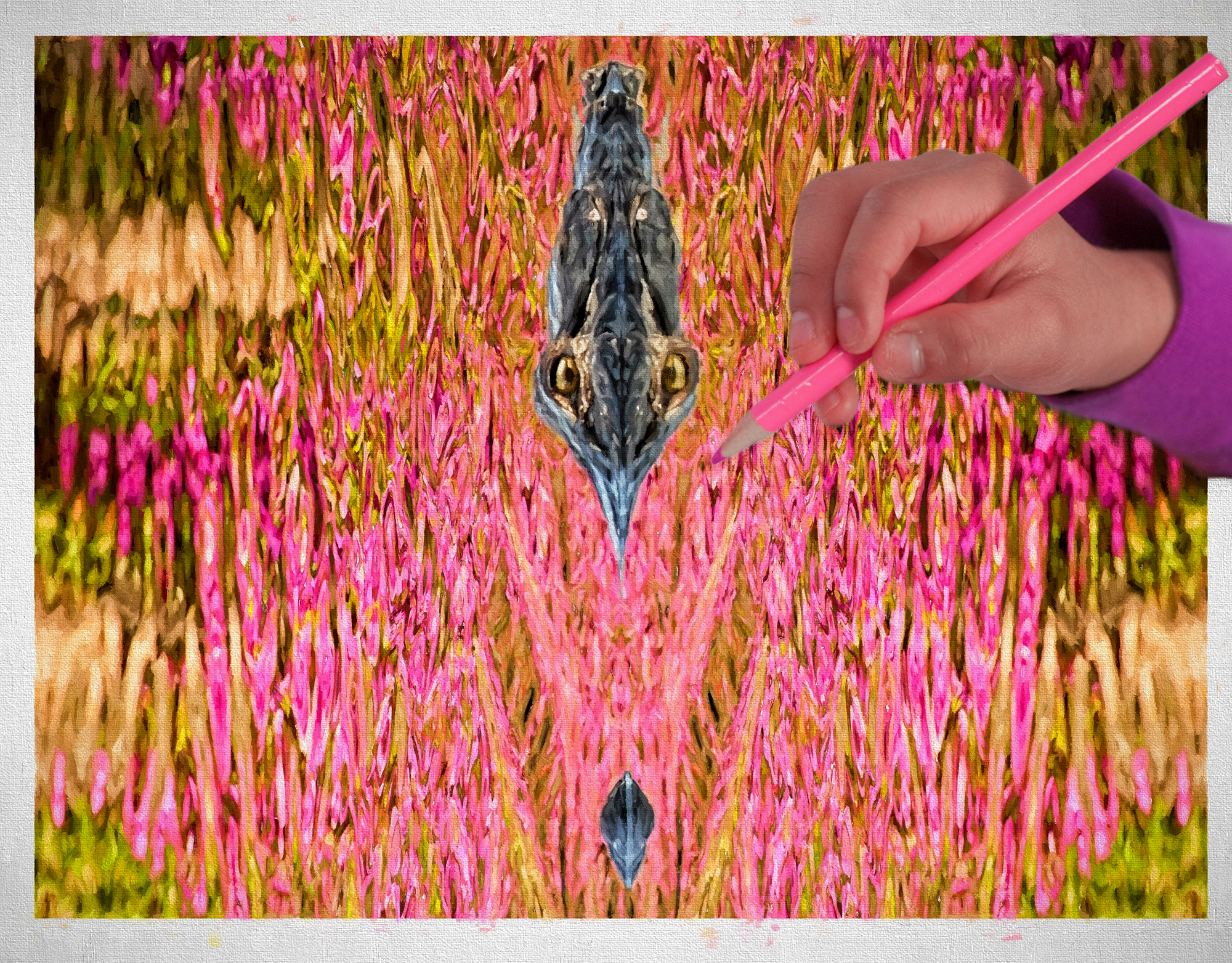 If you turn your head to the side, you may be able to see the alligator with his reflection on the water.  But, I hope you see something entirely different.
Many thanks to my friend for sending me down the path of creativity rather than just to the delete button to remove the less than sharp image from my catalog.
I hope you all are having a creative and colorful week!