Since I was a teenager, visiting McAdenville during the Christmas season has been at the top of our list.  McAdenville, also known as Christmas Town USA, is a popular destination for all ages during December each year.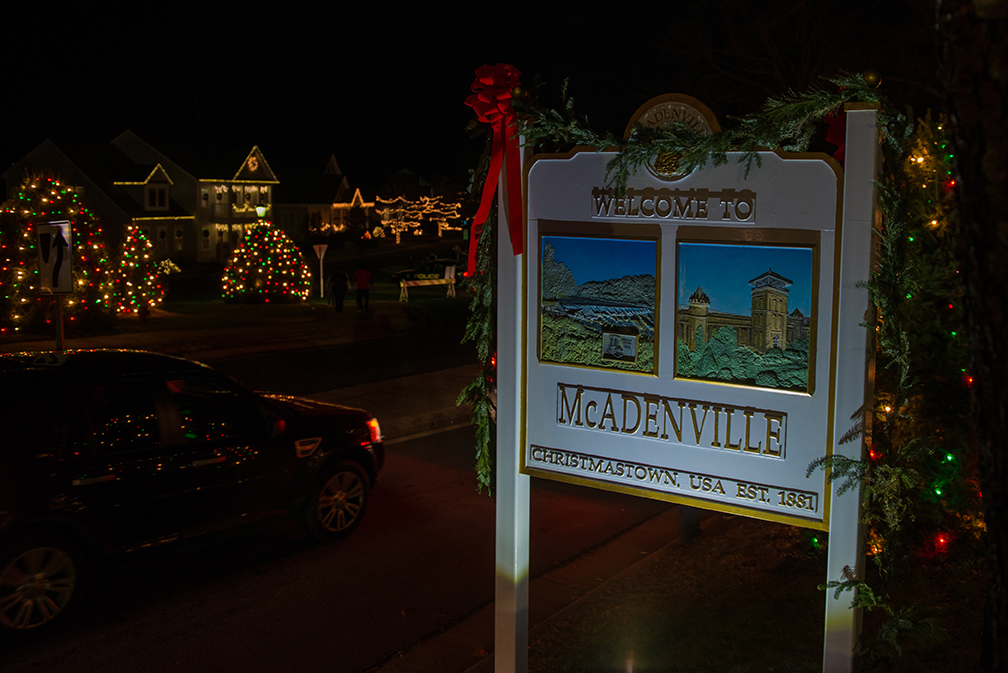 McAdenville was established in 1881.  This is the sixtieth year of the Christmas light display.  The light display begins December first and goes until December 26th.
Visitors arrive in McAdenville in buses, cars, limousines, and motorcycles to view the lights displayed on every house in the town.  This year I even spotted visitors riding in a
pontoon boat on a trailer to view the lights.  It is a very festive evening for all who ride through McAdenville.
Since visitors come from near and far to drive through McAdenville, it is best to arrive early.  My family and I try to arrive before the sun sets.  By arriving before the sun sets, we avoid waiting in long lines of traffic to get into town.  We also choose to walk through the town rather than drive through.  By walking through the town, we are allowed to linger in places we would like to view or take pictures.
One of the favorite places in town is the lake.  A fountain in the center of the lake is lit by lights that change colors.  Lit trees surrounding the lake cast reflections of the trees wrapped in white, red, and green lights.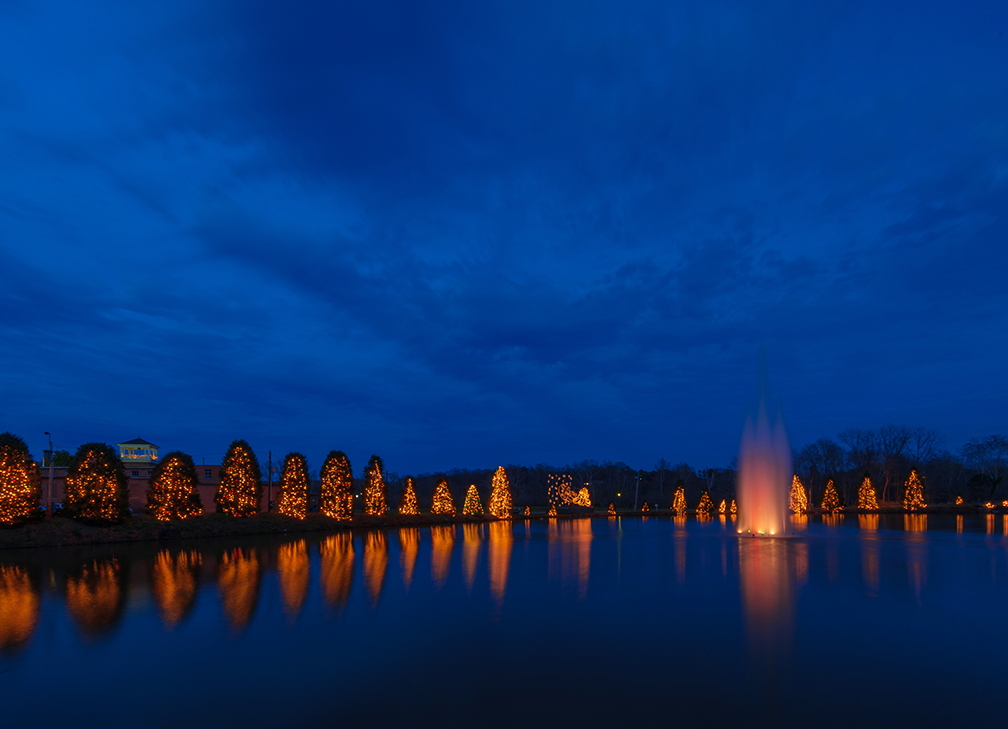 Whether walking or driving through McAdenville, you will be certain to capture the Christmas spirit as you view the festive Christmas lights on the houses, watch other vistors take in the sights, listen to the Christmas music playing in the churches, and hear the shouts of delighted children wishing all a Merry Christmas as they take in the lights with their bright sparkling eyes.
McAdenville will make even the oldest of visitors feel the childlike wonder of Christmas.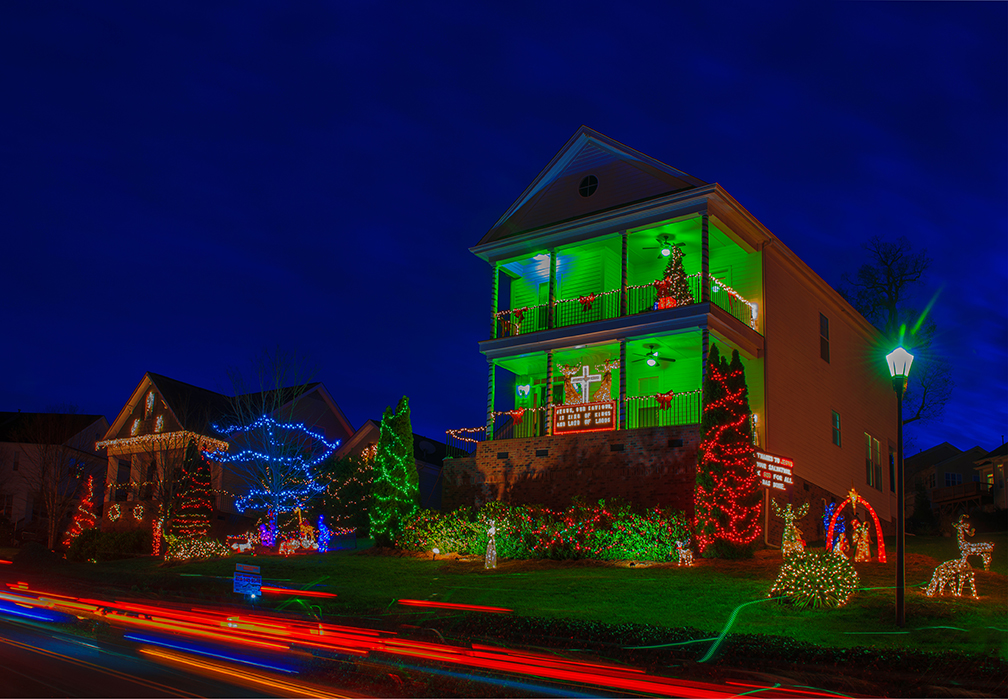 Whether planning your first visit or visiting for the thirtieth consecutive  year, you will not be disappointed by your visit to McAdenville to view the Christmas display of lights.  McAdenville is appropriately referred to as Christmas Town USA.